Weclome, here you will find short summaries of the key findings of the report "A Review on the State of the Art in Scenario Modelling for Environmental Management".
The report represents a substantial overview of what computational models have been developed in respect of socio-environmental systems. Mouse-over an image below to see the areas of scenario modelling considered and click to jump to a chapter summary :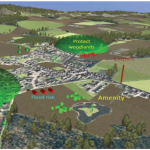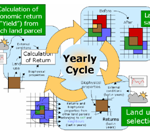 The report makes recommendations for supporting scenario modelling in planning and links each chapter to the Swedish Environmental Goals.