AnserGIS consulting specialises in geo-spatial analysis, modelling and software development and can bring over 20 years of combined experience in research and consultancy to find the answers to your questions.
Add Spatial Data Science to your Research :
We can help you frame your questions to best effect and ensure you are well informed about the various options and issues before work begins. Learn More
Analytics & Software Development :
Pragmatiic solutions, efficient methodologies, robust implementations. Results delivered in a concise, jargon free, and timely manner. Learn More.
Recent Highlights :

Mapping Wilderness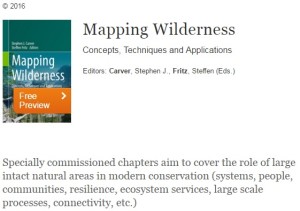 'Neil has contributed a review chapter on the state of the art in landscape visibility analysis to a new book on mapping wilderness.
The chapter covers issues of data uncertainty, fuzzy mappings, rapid viewshed calculations, visual perception and landscape sensitivity.
The State of the Art in Environmental Modelling
Åsa and Neil are particularly proud to have edited this significant review covering the state of the art in scenario modelling. It was a great opportunity to work with experts from both SLU and The James Hutton Institute and to discuss the review with other experts from accross Europe. (Read Summary)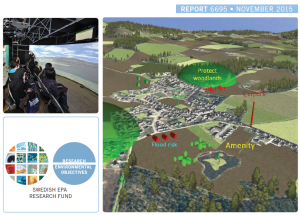 Landscape Modelling
Visualisation
Agent based behavioural Modelling
Soil ESS
Fresh water ESS
Marine ESS
Flood Modelling
Urban Climate Modelling
Data Mining
Citizen Science
This work was commissioned by the Swedish Environmental Protection Agency (Naturvårdsverket) and the Swedish Agency for Marine Environment and Water Management (Havs- och vattenmyndigheten)
As a small consultancy we can work flexibly and collaboratively with your team at all stages of a project. We like to work iteratively with our clients, setting clear milestones and decision points which allow the the remit to adjust as work progresses. Please contact us with a brief description of your question, and we will be happy to discuss your requirements.
Qualifications and Experience / Software Competencies / Statistical Competencies / Previous Projects
We are an SME for EU Horizon 2020. If you are interested to include AnserGIS in an application please get in touch – we may even be able to access public grants to allow us to participate in its development.